Apr. 27, 2022
With the continuous development of industry and science and technology, traditional anode materials have increasingly shown their limitations. For example, the cost of platinum is too high; the corrosion resistance of graphite in chlor-alkali industry and oxygen precipitation system is not ideal and the strength is small; the lead alloy anode has poor corrosion resistance, low electrocatalytic performance, high power consumption and other disadvantages.
People hope to find new anodes with long life, high electrochemical catalytic performance and no secondary pollution. In the oxygen precipitation environment, people developed lead dioxide electrode (PbO2), which has the characteristics of oxidation resistance, corrosion resistance (high stability in strong acid H2S04 or HN03), high oxygen overpotential, good electrical conductivity, strong bonding, strong oxidation ability when electrolyzed in aqueous solution, and can pass high current.
Application of lead titanium dioxide electrode
In the oxygen precipitation environment, people have developed lead dioxide titanium electrode, PbO2 is a non-chemical compound containing excess lead in the absence of oxygen, there are a variety of crystals, β-PbO2 plated by anodic electrodeposition method, with oxidation resistance, corrosion resistance (high stability in strong acid H2S04 or HN03), high oxygen overpotential, good electrical conductivity, strong bonding, strong oxidation ability when electrolysis in aqueous solution, can It is very promising because of its characteristics such as high current. It has been widely used in electroplating, smelting, wastewater treatment, cathodic anticorrosion and other fields, and is irreplaceable by many other electrode materials (such as DSA, lead, titanium platinum plating).
Lead dioxide electrode has low resistivity, stable chemical properties, good corrosion resistance, good electrical conductivity, can pass large currents, etc. It is widely used in the electrolytic preparation of various organic and inorganic substances and in the process of wastewater treatment and high-purity water preparation, and has a wide range of applications.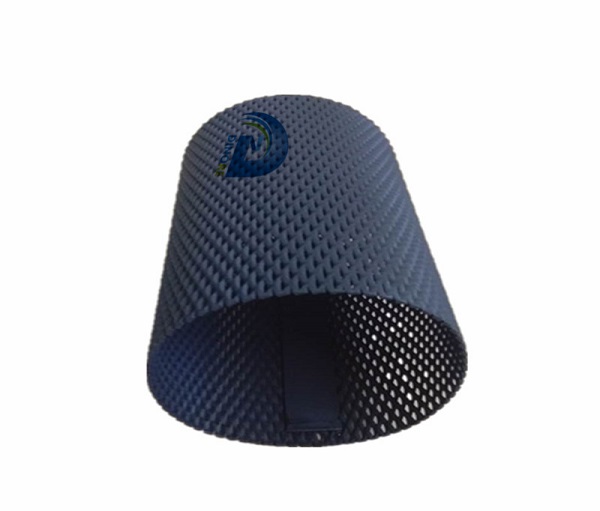 Inorganic chemical halide
PbO2 electrode has been used in the chlorate industry for a long time. The production of bromate and iodate with PbO2 electrode is relatively mature, especially iodate, due to the surface structure of PbO2 electrode, in addition to the electrochemical reaction, but also play a catalytic role.
Electrolysis of H2O2
Electrolysis of H2O2, generally using Pt as the electrode, has been studied with MnO2, Fe3O4, graphite and other anode materials, have not been successful, and PbO2 for the anode that has been a good economic benefit.
Because PbO2 electrode for oxygen overpotential is slightly lower than Pt, so people carried out research with PbO2 electrode instead of Pt electrode. 1944 daily newspaper to achieve a substrate-free PbO2 electrode instead of Pt system H2O2 industrialization.
Isobutyric acid
PbO2 electrode in organic synthesis is not as mature as inorganic synthetic applications, many are still being explored.
Industrial isobutyric acid is made from isobutanol in alkaline medium KMnO4, oxidation and then distilled, but also consume auxiliary materials, high cost and environmental pollution. The use of lead-based PbO2 electrode for indirect electro-oxidation of isobutanol to make isobutyric acid reduces environmental pollution.
Wastewater treatment
Titanium-based PbO2 electrode for the treatment of difficult to biologically difficult to degrade organic pollutants, biotoxic pollutants, high-temperature organic wastewater has a significant effect. The experimental results show that the electrode shows good electrocatalytic activity for the degradation of phenol and has good prospects for environmental protection applications. Also, the PbO2 electrode showed good stability and service life. The research results of treating hydroxystyrene wastewater with PbO2 electrode prove that it generally takes only 3~6h to completely degrade it to inorganic substances or CO2.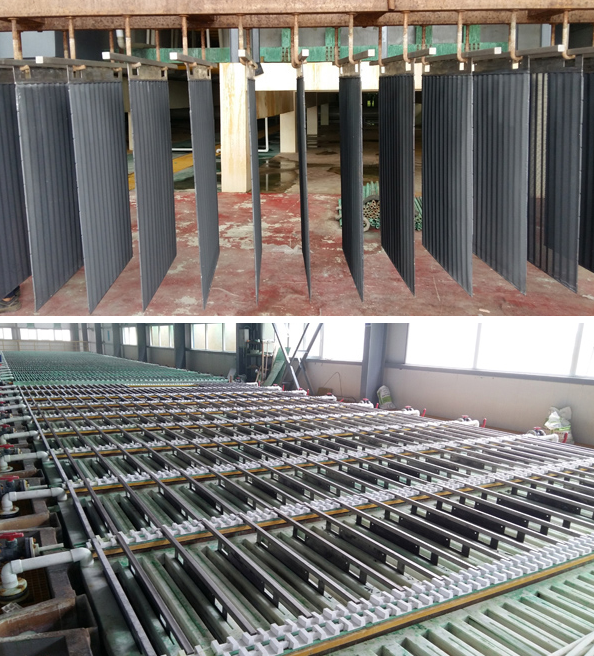 Metal substrate selection
As the metal has other materials incomparable mechanical properties make it the most compelling in the choice of lead dioxide electrode substrate, but not all metals are suitable as a lead dioxide electrode substrate, can do as a lead dioxide electrode substrate must be a valve-shaped metal with unidirectional current-carrying properties, such as Ti, Ta, Nb, Zr, etc..
Ti is cheap, less dense, stronger and the thermal expansion rate is close to that of PbO2, so Ti is generally chosen as the substrate for PbO2 electrodes. Ti base generally adopts net structure, which is because Ti net is tough and firmly combined with electrodeposition layer, and lead dioxide electrode with Ti net as base can reduce electrolyte flow resistance and improve current efficiency, especially at high current density can effectively prevent electrode overheating.
For more info, please contact DINOR and we offer you good seervice.